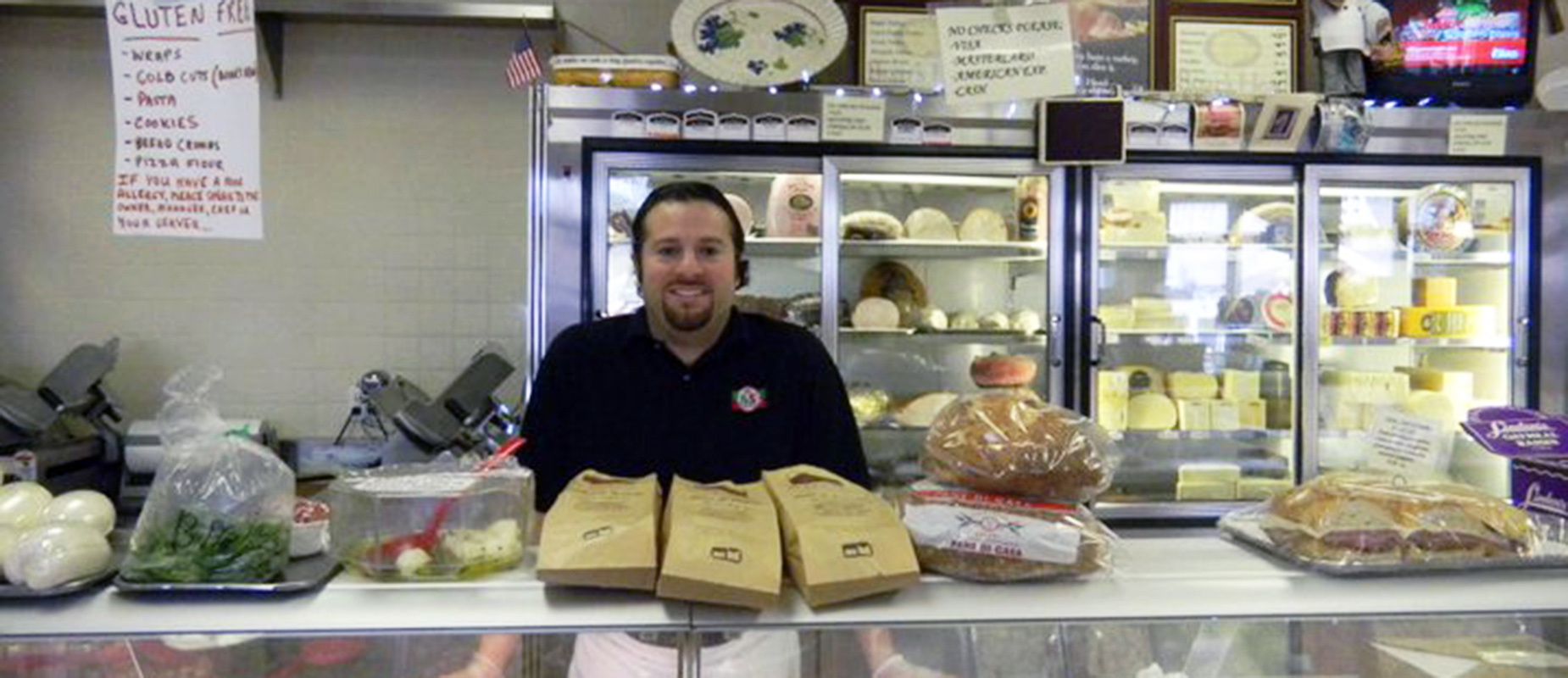 Hello, my name is Michael and I am the owner of A*S Fine Foods of Millwood, Inc.  My store is part of a franchise of Italian specialty food stores since 1948.  Look for "our" trademark circle with A*S  since 1948 in the center, the Italian color of green and red in a horizontal sash. There are many other stores in the tri-state area that copy the letters similar to us  such as A&S Deli, A&S Market Place, but they are not "A*S FINE FOODS or PORK STORES since 1948"! Unfortunately, since the invention of fire, there will always be someone trying to duplicate a successful thing, its just smoke!
I began my career at my dad's and two uncles "A*S PORK STORE since 1948", on Central Park Avenue in Yonkers.  It was the first "A*S since 1948"  store in Westchester.  It opened in 1980, and my uncle Joe is doing business there to this day- celebrating 30 years in 2010! I worked part-time at that location until 1992.  I went on to work for my uncle Angelo at the "A*S FINE FOODS of THORNWOOD since 1948" store, full-time, until I opened my store in Millwood in October of 1999.
Eleven years later, I continue to do business as I had planned to do all along.  To provide the best quality and service to my customers.  With this recession affecting our monetary goals, it has also affected our production goals.  Even more so than ever my family, my co-workers and I continue to improve production & operations in Millwood.  While many businesses are "cutting corners" to save on operating costs, we have chosen to do the opposite.  We are constantly looking for better ingredients and cooking techniques. We have the desire and knowledge to be sustainable.
As a member of the "Be Fit Westchester" program, we are dedicated to using the finest cooking oils and ingredients.
We hold a A+ rating as a member of the "Better Business Bureau" and we are dedicated to sustaining this reputation as a family of businesses.  
We are winners in several of Westchester Magazine's "BEST OF WESTCHESTER" catagories over the years, we have won over peoples' hearts as well as appetites!
As a member of your "neighborhood", I would like to say that I would never try to mislead you as a consumer into thinking I am part of something that I am not. The reason why  "A*S FINE FOODS OF MILLWOOD since 1948"  has been successful is because of  "YOUR PATRONAGE"!
Thank You and BUON APPETITO!